Best Roleplays To Have In A Cam2cam Sex Show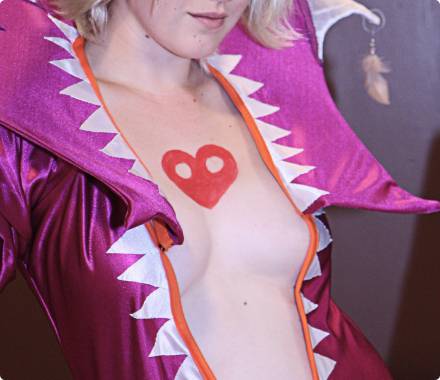 Prominent articles in a wide range of media publications are often talking about sex tips to make life better. One of the tips that is often overlooked is the utilization of sex cam shows for mutual masturbation and sexual fun. Also overlooked at times is the effect roleplay can have on a person's sex life. Many people have specific fantasies that they love to tap into. Those who are watching television shows and movies often come across characters that have sexual tension that they would love to play out in their fantasies. Roleplay is an excellent thing to explore for this and more in cam-to-cam sex shows. Utilizing private sex cam shows on CamXXX, you can get some of the hottest roleplay. Using roleplay can happen in many different ways; there are hundreds of scenarios to explore. This blog explores the top sexual roleplay experiences people love to have.
Teacher/Student
Teacher and student roleplay has been around for thousands of years. There are multiple elements that are fascinating and turn people on in the biggest of ways. Education can flow to multiple scenarios, with the teacher teaching the student about sex and sexuality in many cases. Sometimes the student is the one to put the moves on, convincing the teacher that they have things they can teach as well. The teachers can learn about blowjobs, cowgirl position, and much more. The benefits of private sex cam shows include Cam2Cam capabilities. This means the sex cam babe you are playing with can see you as you see them. Two-way audio does the same for the audio, giving all of the tools you need for an ideal sex cam experience.
Taboo Sex Cams
There are many types of illicit relationships that people love to play out on cam. These are exploration of their roleplay fantasies, bringing the safety and security of exploring your sexuality with people who are welcoming and open-minded. There are tons of different categories you can use to sort the babes on CamXXX, with some of them being much more taboo than others. Whether you are looking for more taboo roleplay or something a little more vanilla, the options here are extensive. In addition to taboo sex cams on CamXXX, fans can also enjoy many different types of BDSM on cam. Each roleplay cam experience can include nudity, masturbation, and there are also some couples who love to have sex on camera for other people while they are watching.
BDSM Sex Cams
FemDom, also known as female domination, is increasingly popular on live sex cam shows. People can get dominated live and in real-time. With other thematic elements like sissification, a type of roleplay in itself, there are hundreds of cam babes who are interested in specific fantasies and fetishes. Outside of both of these, other BDSM live cam experiences are also highly sought out. Jerk off instruction is also common. This is a type of sex cam experience where another person is directing specifically how you masturbate, as well as when you get off within the experience. It is excellent for building up tension that leads to incredible orgasms.
Anything In Your Imagination
Anything that can be found in your masturbation spank banks can translate over into experiences at CamXXX. Whether it is sex with aliens or fantasy beasts, roleplay scenes between boss and employee, exploring desire and passion through carnal and animalistic XXX scenes, if your imagination can think of it and it is something that turns you on there are people on this website to help you explore these fantasies. Plus find tons of different benefits when it comes to live sex cam shows, with private webcam shows allowing people to talk about the roleplay they would like to do, setting it up for a fantastic experience for everyone involved. These babes love to provide what turns them on, and with so many top sex cam girls who are fantastic at everything roleplay, CamXXX is the best place to enjoy and explore.
Final Notes
Tons of other roleplay scenarios are available, with a long list kinky items to be found as well. This includes peeping Tom, exhibitionism, voyeurism, foot fetish-related roleplay, and others. Some people find that female domination involving chastity is a massive turnon for them and leads to some of the biggest orgasms they have had in their entire life. Roleplay can also include nonsexual things, including service-related tasks like reading to a Mistress. All of these things have roleplay elements to them, and BDSM is one of the most flexible ways to do roleplay. There are plenty of excellent vanilla options as well, so people are enjoying getting turned on live and through mutual masturbation and roleplay on CamXXX. The bio pages are fantastic for getting an idea of the personalities on the site, and the thumbnails are perfect for browsing as well. Regardless of whether BDSM roleplay or vanilla roleplay is what you seek, the categories, babes, and themes of sex cam shows here will bring your masturbation experiences to the next level.
Similar posts