Mutual Masturbation On Webcam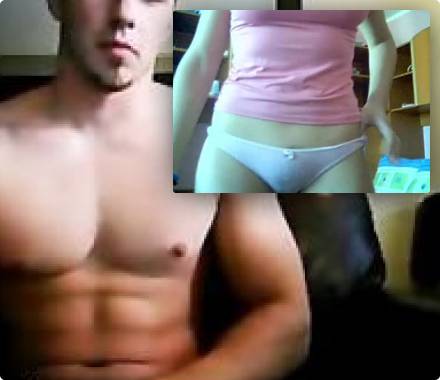 Masturbation on webcams is rising in popularity each year, and a lot of it has to do with the personalization that the best sex cam performers bring to their fans. There are a few different types of shows that are offered on CamXXX, including free sex cam shows, specialty sex cam shows, and private sex cam shows. Each of these types of shows have their own benefits, bringing women who love to get naked and get off while being watch. You can join them and masturbate yourself at the same time. When you do, it is called mutual masturbation. Finding all of the benefits of mutual masturbation on webcam is easy to do on CamXXX. There are many benefits to masturbation, though getting off with someone else in real-time is a huge turnon for webcam fans.
What Is Mutual Masturbation?
Mutual masturbation is when two people are playing with themselves, masturbating while another person is doing the same. You can see how another person touches themselves, how they moan, and use that as a fantastic turnon and a window into their life. This is more than just exhibitionism and voyeurism; it goes well beyond that. The babes on CamXXX do a fantastic job sharing their unique fantasies, styles, personalities, and more, all on webcam and all for your enjoyment. Grab some lube and get ready to rub one out to the hottest anywhere.
Why Live Sex Cams For Mutual Masturbation?
People love live sex cams because the orgasms are happening in real-time, and they can get to know any number of thousands of gorgeous women and men online. Live sex cams allow you the opportunity to communicate with the people you are most attracted to, talking to them via text in the free sex cam shows and hearing their audio. Private live cam shows bring additional benefits, allowing for two-way audio where you can talk to them and have a conversation with them verbally, and they can hear your voice as you hear theirs. Cam2Cam is also excellent for mutual masturbation and is included with private live cam shows. With private live cam shows, you can discuss your specific fantasies and how you want to masturbate to the other person while they masturbate to you. Communications can involve things like sex toys, roleplay, fetishes, outfits, and much more.
Babes From Around The World
There are babes from around the planet on CamXXX, with people speaking multiple languages and having excellent accents. Many of the XXX women here speak English, even if they are coming from European countries, Australia, South American countries, or other places. The excellent range of diversity sex cams offer is another reason people continue to go back to the CamXXX site again and again, hitting up their favorite webcam babes and seeking out new fantasy crushes.
Get Hardcore On Mobile
CamXXX brings a wide range of options to people on mobile devices as well. With a specially designed mobile website, navigating is easy to do, and with so many high-quality cams, the images are crystal clear on mobile devices such as cell phones and tablets. Whether you are looking to have a direct conversation with your fantasy crushes or are interested in downloading picture sets for video collections from CamXXX, your tablet and your cell phone are fantastic ways to do it. A wide range of live sex cam fans who are into mutual masturbation love the mobile option. This makes it convenient to watch pornography on your cell phone or tablet while in bed, for example. Being able to hold your device in one hand also has benefits, easily leaving your other hand open for getting your orgasm. Desktops and laptops also have a wide range of benefits to them too, allowing people to have both hands free for sexual stimulation.
Watch How People Turn Themselves On
Whether you are watching people of the opposite gender, people who are the same gender as you or people who are non-binary, taking a look at the different ways that they masturbate can be beneficial for getting off. It can also have benefits for your own masturbation, showing different strategies on how you can touch yourself as well. Many of the babes on CamXXX utilize multiple tools and body areas while masturbating to get off. Whether you are most interested in watching people utilize sex toys and vibrators to get off hard, love to watch penetrative sex and imagine yourself fucking them as you masturbate, or are more interested in those who are mainly just using their hands, getting off at the same time that they do is a phenomenal experience. You can also orgasm before they do and enjoy the rest of the show so you can focus even better on the most intense moments.
Final Notes
There are tons of ways to get off, and mutual masturbation is one of the most fun. You know your turnons and can use your masturbation skills to shoot your load hard. These orgasms can be enhanced by getting off at the same time as another person, and the top quality live sex cam shows on this website are perfect for this.
Similar posts